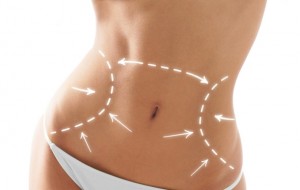 The economic crisis in Brazil and the rising of the dollar quotation to nearby R$4 has also made the country lose its position as the top one country in the plastic surgery niche market. In 2014, when the Brazilian economy grew 0.1%, its worst performance in five years, a total of 1.34 million surgeries were carried out, but still, 148 thousand less compared to the previous year, when Brazil ranked as leader.
The country of samba and soccer has lost the top of the rank in 2015 to the United States. The unpublished data was gathered by the International Society of Aesthetic Plastic Surgery in a world report, which heard 35,000 plastic surgeons from 90 different countries.
The plastic surgeon Carlos Uebel, director of the Brazilian Plastic Surgery Association – ISAPS, said to a leader newspaper in Brazil, Folha de Sao Paulo that Brazilians are giving up things that are not priorities due to the economic squeeze. Breast augmentation and liposuction were the most affected with the numbers down, respectively, by 41 thousand and 10 thousand less operations.
In 2017 the site Financial Watch have ranked the "10 Best Plastic Surgeons in the World"  and the 89 years old, Dr. Ivo Pitanguy, was still in the top 10. The Brazilian doctor is a true pioneer in the aesthetic and reconstructive surgery that has been through a lot in order to reach the level he's at the present time. Dr. Pitanguy studied at the Bethesda North Hospital in Connecticut and then traveled to Europe to learn plastic surgery, the medical field that eventually defined his life. He then moved back to Brazil and in 1961 treated hundreds of burn victims after a circus tent burned down. Dr. Pitanguy currently works at his private clinic in Rio de Janeiro, Clinica Ivo Pitanguy, where he trains other surgeons and performs the surgeries
Facebook Comments